Company:

Casio America, Inc.

Street:

570 Mount Pleasant Ave.

City/Town/Village:

Dover

State/Prefecture:

New Jersey

Country:

United States

Zip/Postal Code:

07801

Phone:

973-361-5400

Listed:

09/07/2017 12:00 am

Expires:

This ad has expired
Casio America, Inc., Dover, N.J., is the U.S. subsidiary of Casio Computer Co., Ltd., Tokyo, Japan, one of the world's leading manufacturers of consumer electronics and business equipment solutions.
Established in 1957, Casio America, Inc. markets calculators, keyboards, mobile presentation devices, disc title and label printers, watches, cash registers and other consumer electronic products. Casio has striven to realize its corporate creed of "creativity and contribution" through the introduction of innovative and imaginative products.
You can purchase Seiko's products on Amazon

Casio G-Shock Aviation Black Dial Red Resin Quartz Men's Watch GA1000-4B
These new additions to the GRAVITYMASTER lineup are equipped with digital compass capabilities, creating a watch that is perfectly matched to the needs of the modern aviator, both in terms of function and appearance. Pressing the 9 o'clock button in any mode immediately goes to the Digital Compass Mode, while the button at 8 o'clock returns to the mode you were in before the Digital Compass Mode. Continual direction readings can be taken for 20 seconds, during which the second hand points to north, a literal direction indicator is displayed in the upper display, and a direction angle value is displayed in the lower display.

Casio G-Shock Gravitymaster Black Dial Red Resin Quartz Men's Watch GPW1000RD-4A
Color themes model "rescue red" appeared from the master of G series with special features of land, sea and air, each assuming that the use under extreme circumstances. Color code uniforms Member hits the Red used for working in harsh special vehicles and aircraft and its mission is to wear Navy Blue accent color. Adopt a black bezel and face of the g-shock brand color, toughness spirit expressed in the body. Support the men with a mad master GWG-1000 Base for triple G resist gravity master GPW-1000, a mad resist and Quake resistant structures, triple sensor Ver.3, and adopted the Gulf master GWN-1000′s possible acquisition of environmental data in each scene. This is the emergence of the passionate mind expressed in colour and stand up to the harsh environment "rescue red".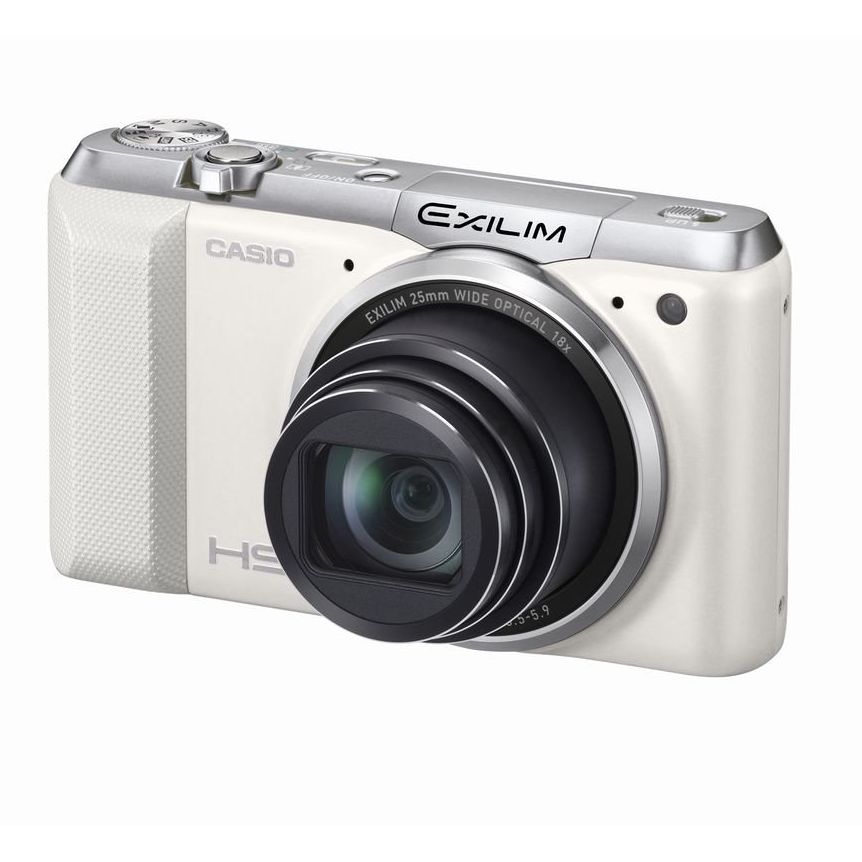 Casio EXILIM High Speed EX-ZR850 EXZR850WE (White) Digital Camera with 16.1 MP with 18x Optical Zoom with WiFi Function
More info Number 16.1 million effective pixels 1/2.3 image pickup device Screen size 3 inches (Optical) 18x zoom magnification (Including digital) 36 times zoom magnification 25 mm focal length (Wide-angle side) 450 mm focal length (Telephoto end) 810 mm focal length F value (telephoto end) 5.9 Shutter speed 1/2000 sec. Min / Max imaging sensitivity (extended sensitivity) ISO 100 ~ 25600 There WiFI There is camera shake correction Accessory function, features face recognition function, time-lapse, full high-definition video, optical image stabilization, built-in memory Storage media SDHC card Built-in memory capacity 49.9GB None waterproof Color White Battery Type intellect im ion battery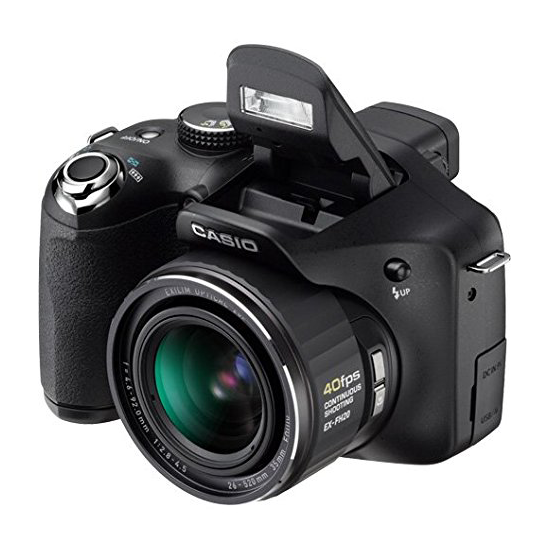 Casio Exilim EX-FH20 9.1 MP Digital Camera with 20x Optical Zoom and 3-Inch LCD
With the Casio EX-FH20 you can capture an amazing 40 high resolution, 9.1-megapixel images in one second providing more images to choose from than a DSLR. Get close to the action with the 20 time optical zoom starting at 26mm wide-angle. A push of a button enables you to shoot high definition 720p video and switch to high speed slow motion video. You can capture in 30-210fps, 420fps, and 1,000fps. At 1,000fps you can catch movement that you cannot see with the naked eye.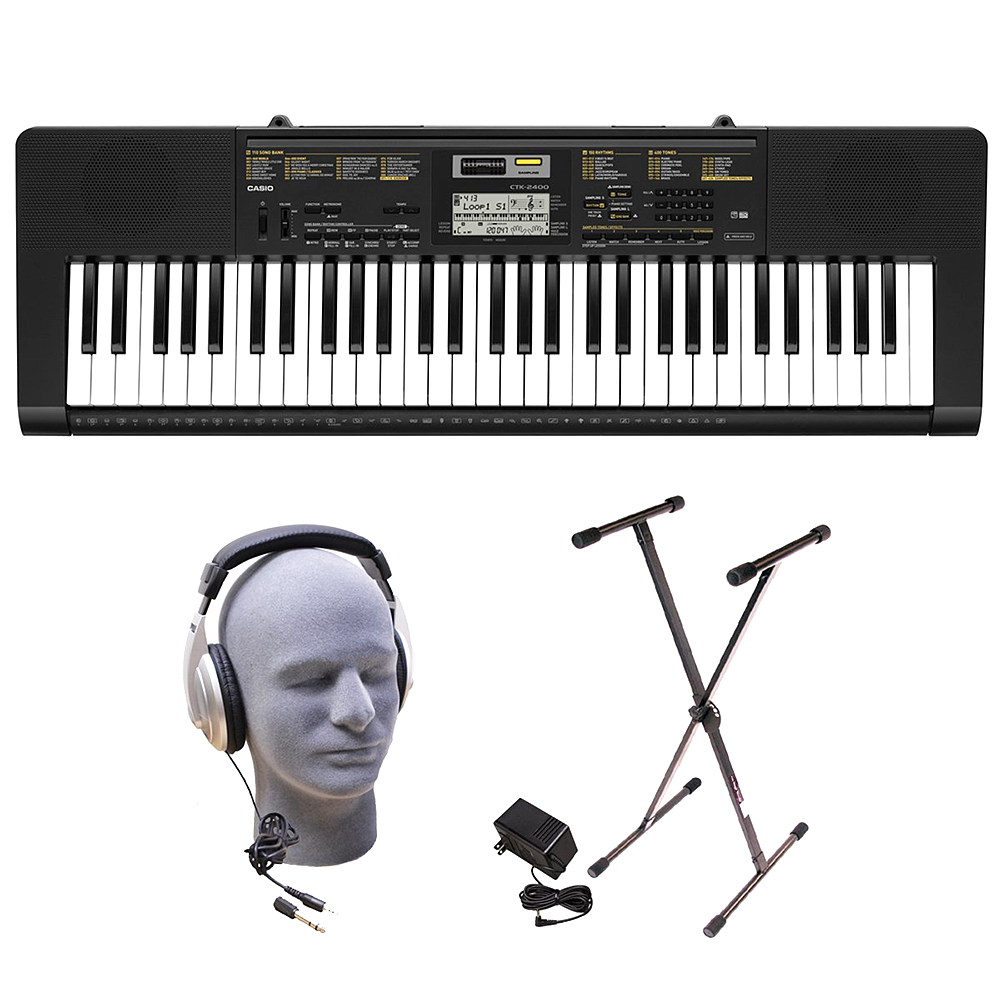 Casio CTK2400 PPK 61-Key Portable Keyboard Package with Samson HP30 Headphones, Stand and Power Supply
The Casio CTK-2400 PPK comes with everything you need right out of the box including a pair of closed-cup headphones, X-style stand, and power supply. No matter where you are, the compact CTK-2400 turns each piece of music into a true sound experience. Let yourself be carried away with the wide range of 400 AHL tones and become acquainted with the improved sampling function. Using the built-in microphone, it is easy to record samples, and they can also be integrated into the rhythm. In addition, the sampling effects have been improved. Additional features, such as the 150 rhythms or the step-up learning system, ensure a lively introduction to the world of music and make each performance an exciting acoustic experience.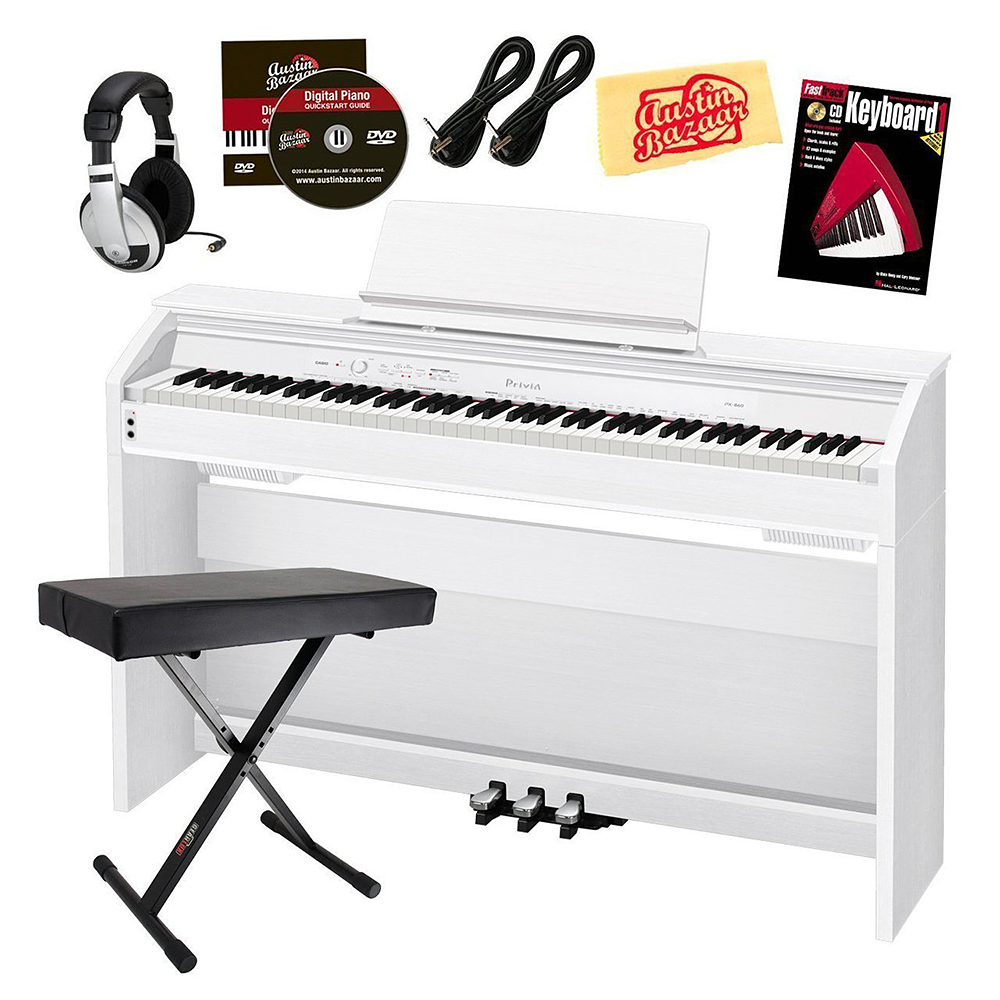 Casio Privia PX-860 Digital Piano Bundle with Gearlux Bench, Austin Bazaar Instructional DVD, Instructional Book, Headphones, Instrument Cables, and Polishing Cloth
Adding value to your purchase, Austin Bazaar bundles your instrument with necessary accessories. Everything you need to start playing immediately comes in one box. Save yourself the hassle and save some money while you're at it. A bench is included so you can play your new instrument in comfort. Headphones are included so you have an extra pair. An instrument cable is included so you have an extra. An instructional book is included so you can practice better. An Austin Bazaar instructional DVD is included so you can pick up some tips while learning your new instrument. An Austin Bazaar polishing cloth is included so you can keep your new instrument in mint condition.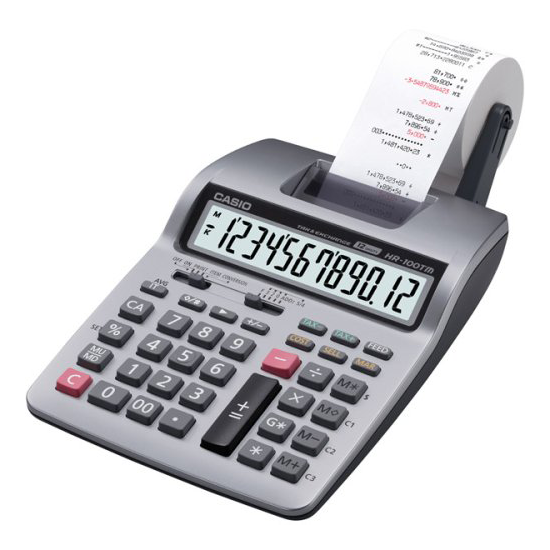 Casio Inc. HR-100TM mini desktop printing Calculator
This compact but powerful printing calculator is perfect for home or office. This calculator is capable of producing two lines per second, for fast entry and printing. With a large, 12-digit display that is 33 percent larger than comparable models, and it's comfortable large-key layout makes it is easy to use, while reducing errors. The HR-100TM makes tax calculations easy with the touch of a button – no more confusing features and complex functionality that can result in errors.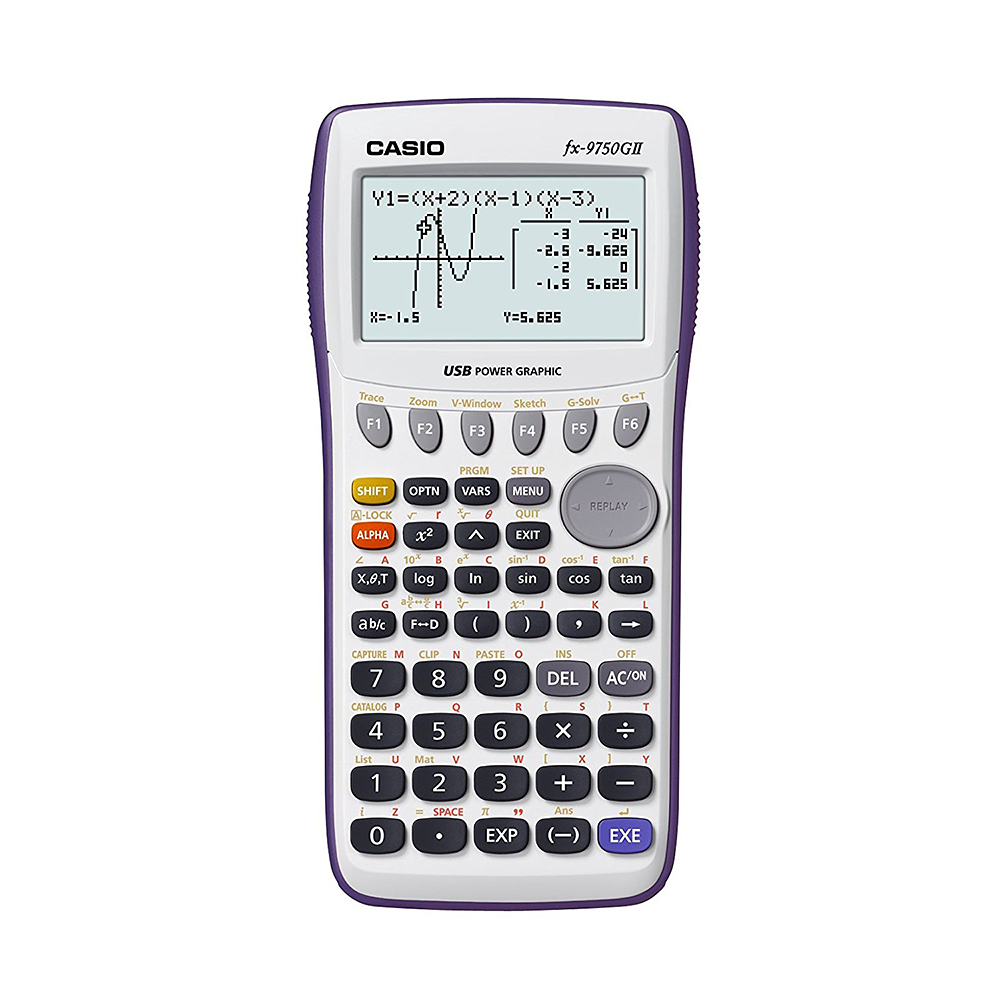 Casio fx-9750GII Graphing Calculator, White
The fx-9750GII is ready-to-go right out of the package and comes packed with functionality: USB connectivity, abundant operating memory, and AP features come together to provide a powerful tool designed to support student success. The fx-9750GII is designed to support a deeper understanding of mathematics in the following coursework: Pre-Algebra, Algebra I, Algebra II, Geometry, Trigonometry, Calculus, AP Calculus, AP Statistics, Biology, Chemistry, Physics, Finance & Business.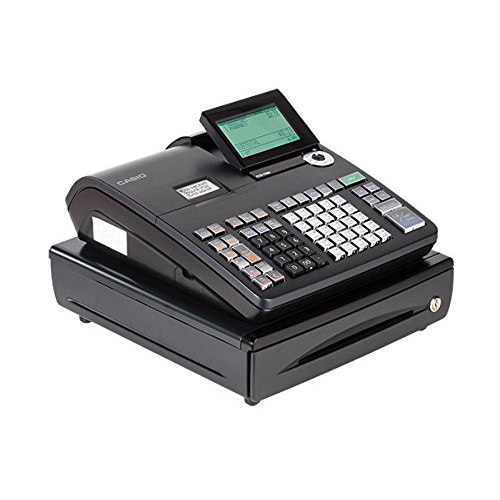 Casio PCR-T500 Electronic Cash Register
Casio strives to produce products with innovative functions to assist people in their daily lives that would enhance life at work, at home, and anywhere in between. Casio is dedicated to improve the lives of our customers and committed to produce innovative, high quality products that customer's value. The PCR-T500 is combining style with functionality. The PCR-T500 10-line LCD provides the operator a reference for the current transaction to eliminate errors. Up to five (5) items, the transaction subtotal and the price of last item entered are all displayed for the operator's review.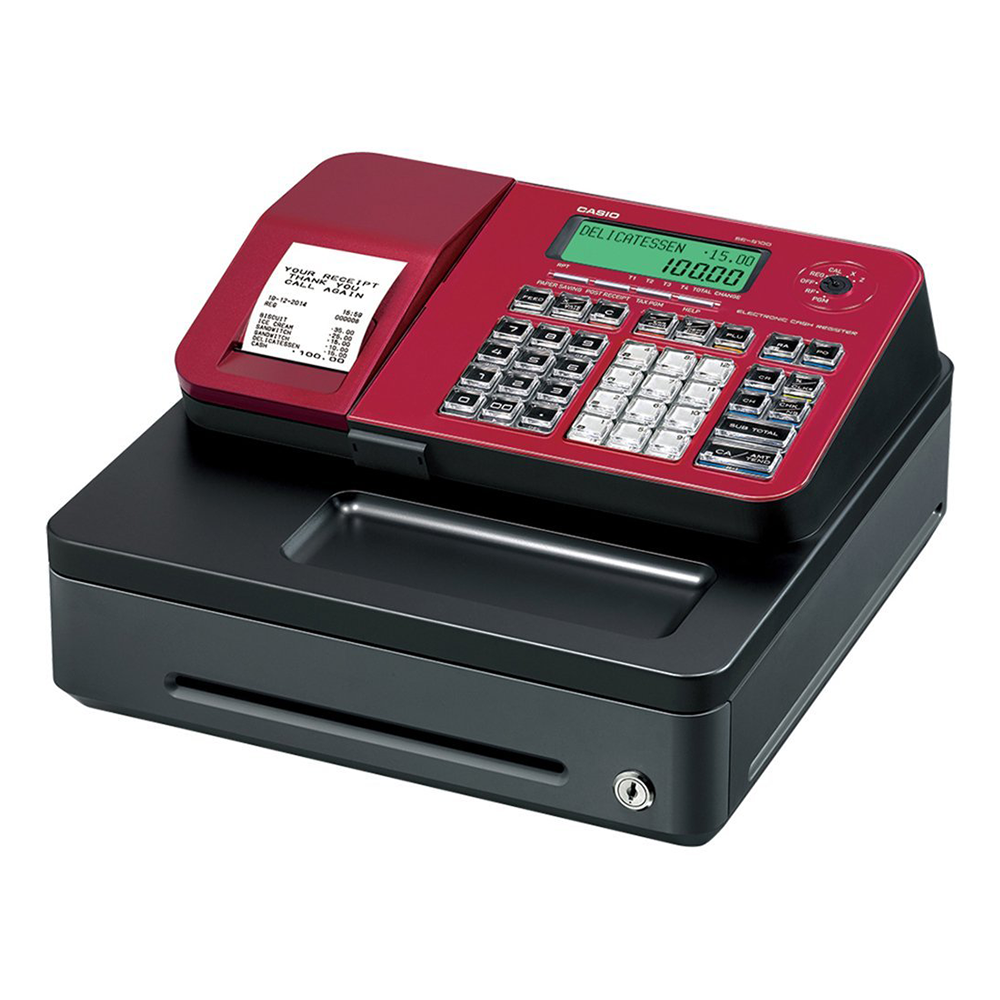 Casio SES100SCRD Single Tape Thermal Print Cash Register
Casio's stylish SE-S100 series machines provide retailers a selection of colored cabinets to match their business decor. Comes in the color gold to blend into and accent your business operation. Functionally the machines provide a high speed single station thermal printer that can be setup as a journal, for your business records, or a receipt printer to issue customers a detail of their purchase. Customer receipts can be customized with personalized four (4) line header message to identify your business. The two (2) line alpha/numeric operator back-lit LCD display adds a measure confidence for the operator when entering sales. The built-in rear customer LCD display provides confirmation to the customer on items and pricing being entered.
Casio XJ-A257 WXGA Projector 3000lm, USB
CASIO XJ-A257, a projector with a revolutionary new Solid- State Light Source – Real XGA (1280 x 800) Resolution Green Slim projector s, featuring 3000 Lumens, Use of the laser & LED hybrid light source increases the light source life to approximately 20,000 hours – 10x longer light source than a mercury lamp, Laser & LED hybrid light source that enables mercury-free, high-brightness projector, Delivers a 50 percent increase in color spectrum for high impact presentations due to improvements in LED and laser technology, offers USB I/O for PC less/wireless presentations, Quick powering on and off, an advantage for smooth presentations and Equipped with an HDMI terminal that can transmit digital audio/video with only one cable – YW-3 Wireless adapter is included, compatible with Mac, along with a Remote Control, Power Cable and Carry Case, Provides an extensible design that enables. Design that delivers high availability, scalability, and for maximum flexibility and price/performance. The country of origin is Japan.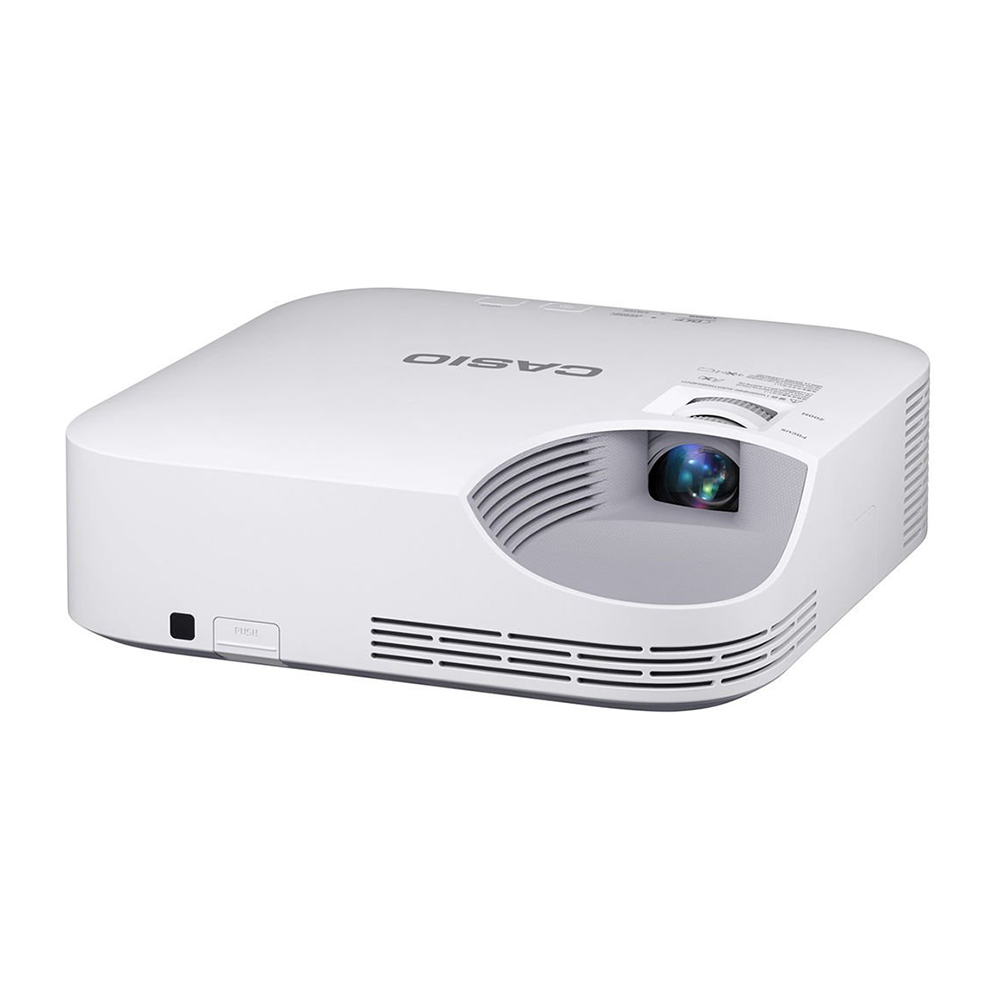 Casio XJ-F210WN WXGA, Ultra Video Projector
Reduce your carbon footprint and lamp costs with the Casio XJ-F210WN Lamp Free Advanced Series 3500-Lumen WXGA DLP Projector. It features a non-replaceable laser and LED hybrid light source with a 20,000-hour estimated life to minimize cost, environmental impact, and down time. Its 1.32 to 1.93:1 throw ratio will allow you to place the projector at relatively long distances from the screen, while its 3500 lumens of brightness and 20,000:1 dynamic contrast ratio will produce clear images at these distances, even with some ambient light.
Ad Reference ID: 6959a675b8986a6